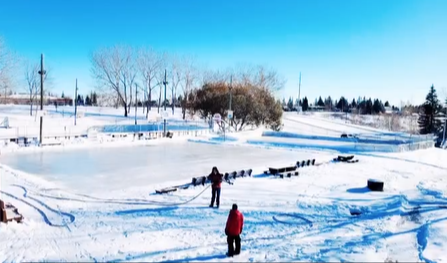 SSCA Rinks are Opening November 9th
Our dedicated volunteers have been flooding every 3 hours over the course of several days which means…
The rinks will be opening tomorrow afternoon (Wednesday November 9th)! Please note that the two pond rinks will remain closed. Thank you for staying off so they can continue working on them.
They also want me to add that the ice isn't meeting their expectations quite yet – but is ready for all of our eager skaters.
Thank you to everyone who has helped get the rinks up and running.