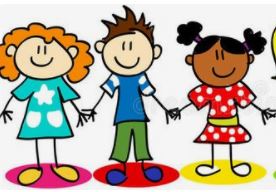 Home On Your Own and Red Cross Babysitting Courses
Presented via Zoom registrants will need access to a device that can stream Zoom with a microphone and camera feature available.
Home On Your Own ( 8 –10yrs)
This Safety awareness program is for children who are or will be staying home on their own. Participants will learn skills that will make their experience more comfortable and give themselves confidence. The class includes games, scenarios and role playing that depict everyday situations in order to teach youngsters safety awareness, accident prevention and basic first aid skills. Come out and have some fun! Younger siblings who are between eight and ten years old are encouraged to sign up as well. The course is taught by an experienced First Aid instructor.
Date: June 19, 2021
Time: 10:00am – 12:00pm
Cost: $30.00/ participant (includes course booklet)
*minimum of 6 registrants needed to run course.
Red Cross Babysitter Program (11 – 15yrs)
This Babysitting course teaches 11-15 year olds to confidently handle the responsibilities of being a babysitter. They will learn first aid safety tips, injury prevention and first aid as well as be introduced to CPR. They will learn to care for children of all ages as well as diaper and feed babies and some basic business skills. All of this will be taught in a fun and interactive environment. The course is taught by an experienced first aid instructor.
Date: June 18 (6-8pm) and June 19 (12:30 – 4:30pm) (attendance at both is required to complete course)
Cost: $70/participant (includes course booklet and certificate)
*minimum of 6 registrants required to run the course